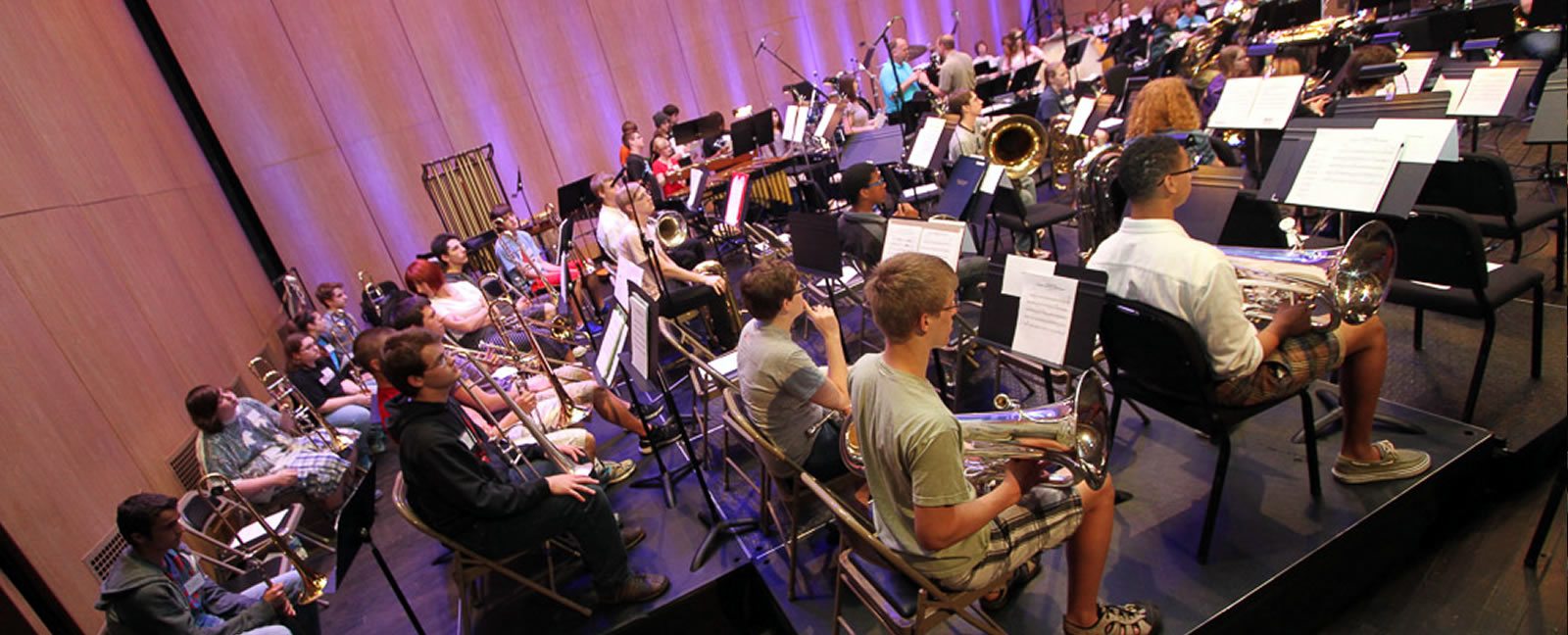 YOUTH BRASS BAND CAMP
SUMMER 2019!  The Brass Band of Battle Creek's Youth Brass Band Camp will take place Monday, July 15 – Friday, July 19, 2019, at Marshall High School in Marshall, MI.
The camp will consist of 35-50 brass and percussion students, and will begin at 9:00 am each day and end 5:00 pm or 8:00 pm, depending on the daily schedule.  The Youth Brass Band Camp will conclude with a community concert at the Marshall High School Auditorium for Performing Arts on Friday, July 19, 2019, at 7:00 pm.
What makes this camp special are the artists that the high school musicians will be working with.  This is truly a world-class faculty, and BBBC members scheduled to serve as faculty for the camp are:
Musical Director – Michael J. Garasi (Conductor – Brass Band of Battle Creek)
Trumpet – Chris Jaudes (Professor of Trumpet – The Juilliard School) and Rich Kelley (Boston Symphony Orchestra)
French Horn – Adam Unsworth (Professor of Horn – University of Michigan)
Trombone – Marshall Gilkes (Brubeck Institute)
Euphonium – Demondrae Thurman (Professor of Tuba and Euphonium – Indiana University)
Tuba – William Russell (Boston Brass)
Percussion – John Beck (Professor of Percussion – Wake Forest University) and Dave Coash (Percussion – Florida Symphony)
WATCH FOR MORE DETAILS SOON!!
Questions can be directed to the BBBC Business Office at 269-789-2222.