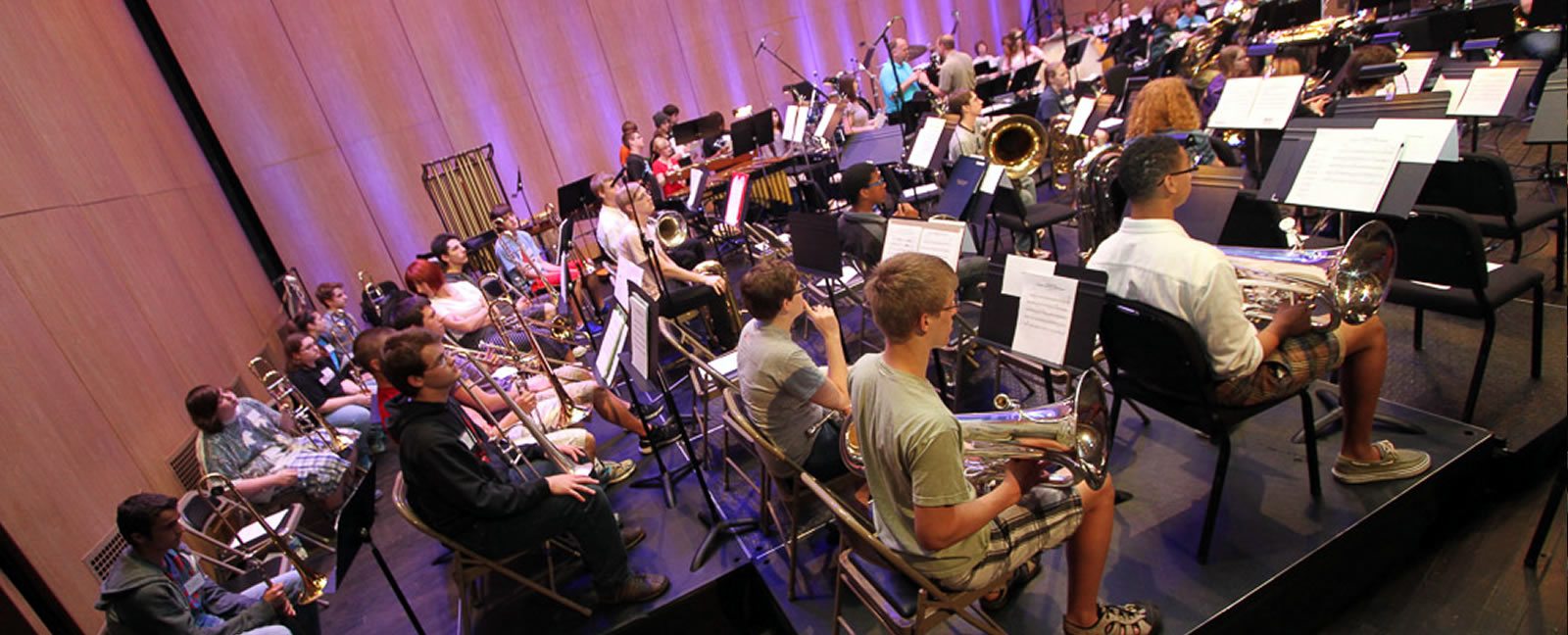 YOUTH BRASS BAND CAMP
NEW THIS SUMMER!  The Brass Band of Battle Creek invites you to attend our first-ever Youth Brass Band Camp, to be held Monday, July 16 – Friday, July 20, 2018, at Marshall High School in Marshall, MI.
Campers will consist of 35-50 brass and percussion students from the Calhoun, Kalamazoo, Branch, Jackson, and Ingham counties. Entrance to this ensemble is by director recommendation only. This day camp will begin at 9:00 am each day and end 5:00 pm and 8:00 pm each day, depending on the daily schedule.  The Youth Brass Band Camp will conclude with a concert at the Marshall High School Auditorium for Performing Arts on Friday, July 20, 2018, at 7:00pm.  Overnight arrangements are available in Marshall very near the site of the camp.  The BBBC Business Office is happy to assist you with making those overnight plans.
What makes this camp special is the artists that the high school musicians will be working with.  This will truly be a world-class faculty group.  BBBC members scheduled to serve as faculty for the YBB Camp are:
Musical Director – Michael J. Garasi (Conductor – Brass Band of Battle Creek)
Trumpet – Chris Jaudes (Professor of Trumpet – The Juilliard School) and Rich Kelley (Boston Symphony Orchestra)
French Horn – Adam Unsworth (Professor of Horn – University of Michigan)
Trombone – Marshall Gilkes (Brubeck Institute)
Euphonium – Demondrae Thurman (Professor of Tuba and Euphonium – Indiana University)
Tuba – William Russell (Boston Brass)
Percussion – John Beck (Professor of Percussion – Wake Forest University) and Dave Coash (Percussion – Florida Symphony)
All brass and percussion students currently in grades 9-12 are invited to apply for the BBBC's Youth Brass Band Camp.  ****All returning Youth Brass Band members must be recommended, and remaining tuition balances must be paid in full before recommendations will be reviewed.
There is a $350 tuition fee to participate, and a $100 scholarship is automatically applied to previous YBB summer participants.  Financial aid is available. A $100 deposit is due no later than June 1. The final payment must be made by Friday, July 6, 2018.  Payments can be made by cash, check, or credit card.
You will need to furnish your own instrument.  Music for the camp will be emailed to you no later than June 15.
Questions can be directed to the BBBC Business Office at 269-789-2222 or to Jeremy Root, BBBC Director of Education and Outreach, at youth.bbbc@gmail.com.
2018 BBBC Youth Brass Band Camp Application
Once you have completed the application, please save as a pdf file. Send the completed newly-saved file to bbbc.office@gmail.com