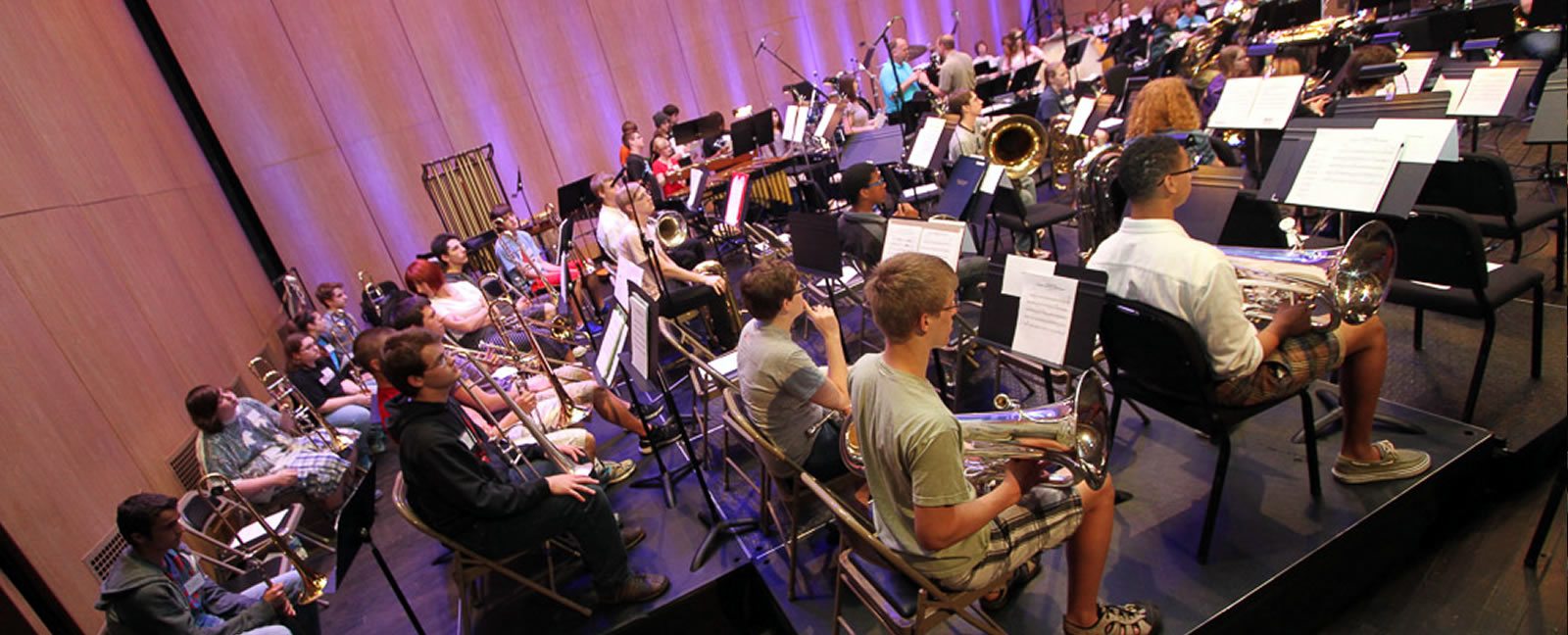 This group consists of 30-45 brass and percussion students. Entrance to this ensemble is by audition only. Audition information is announced each year in January.  The Youth Brass Band will conclude their season with a performance with the Brass Band of Battle Creek on the annual holiday concert held every year in December. The director of the Youth Brass Band is Michael J. Garasi, (Resident Conductor of the BBBC)
All brass and percussion students currently in grades 9-12 are invited to audition for the Brass Band of Battle Creek's Youth Brass Band.  The Youth Brass Band season runs May-December. ****All returning Youth Brass Band members must re-audition, and remaining tuition balances must be paid in full before audition submissions will be reviewed.
There is a $350 tuition fee to participate. Financial aid is available. A $100 deposit is due at the April parent meeting/first rehearsal. Payments are then broken down into two $125 payments due in June and July. Payments can be made by cash, check, or credit card.
You will need to furnish your own instrument (except for soprano cornet and flugelhorn, those will be furnished for you). Music will be provided at the first rehearsal for the summer concert. Music for the Christmas concert will be distributed during the summer auditions.
All participants will receive a YBB polo shirt that will be worn for the summer concert. Christmas concert uniform will be white dress shirt with black pants/skirt.